Small changes in the home and garden can make a huge difference when it comes to selling price.
Interior designer Greg Natale told WILLIAMS MEDIA his top three recommendations for people looking to put their homes on the market.
1. Edit your home
You should start with a really big edit of the house, throwing out junk or anything that creates clutter or is unnecessary.
"Human nature is to collect and you get used to it," said Mr Natale.
"Make sure the house looks really presentable."
2. Paint the inside and outside
Mr Natale recommends light and white.
"Unfortunately it's boring but everyone still loves white.
"You can't be polarising when selling a house."
Black and white is also very popular for the outside of a house, however Mr Natale warns dark colours can also be polarising so for the best result recommends sticking to all white.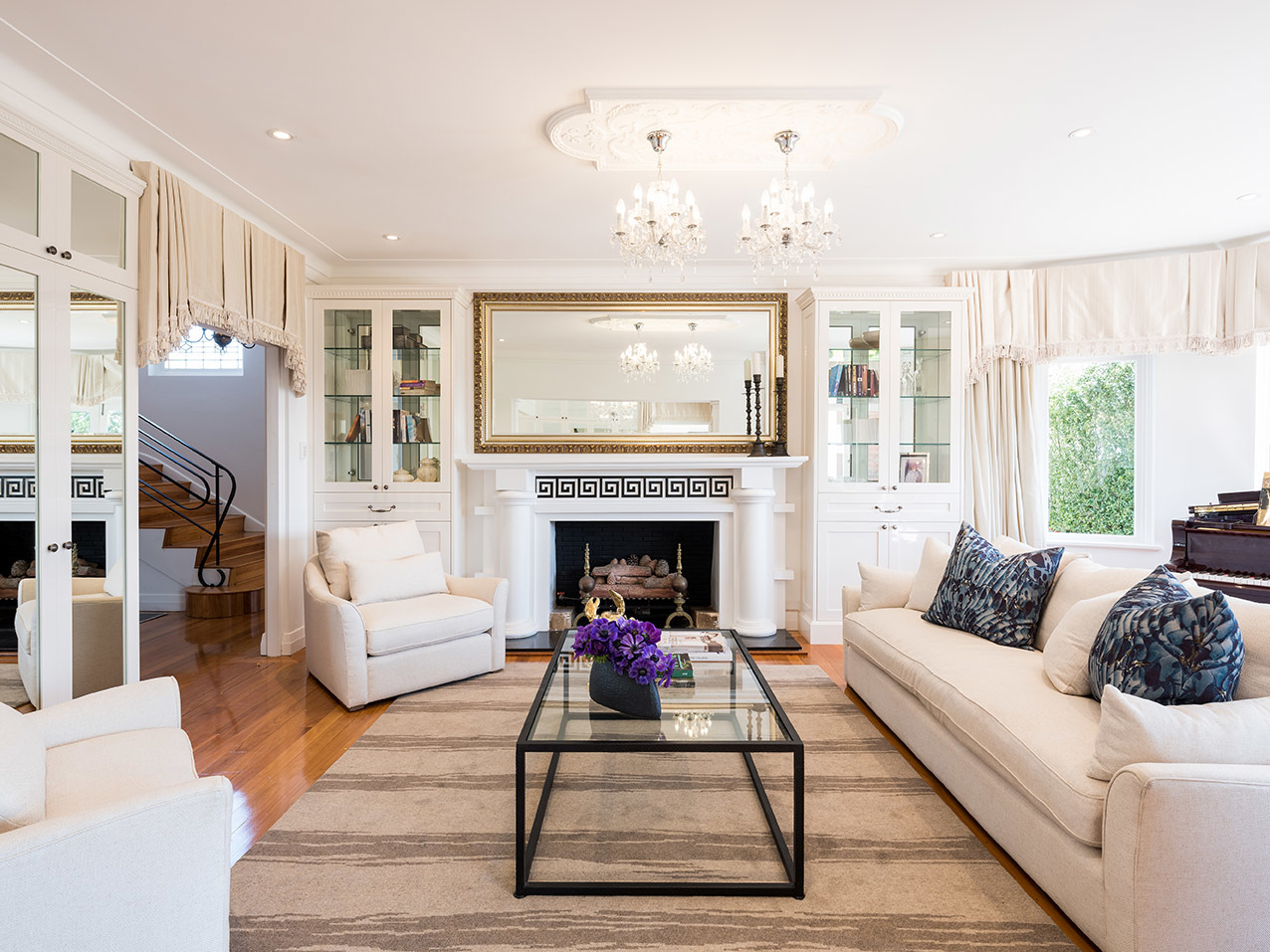 9 Hillside Avenue, Vaucluse for sale by Brad Pillinger of Pillinger as featured on Luxury List
3. Finishing touches
Cushions, books and flowers all add a vibrant, homely feel without looking cluttered, when done correctly.
Mr Natale said its best to purchase new cushions for the living room as they can quickly look tired and flat.
"Having a fresh new cushion story can lift everything.
"Books also look great on the coffee table and credenza.
"They are warm and help finish everything off."
With flowers its best to stay neutral to attract a wide market.
"Orchids look smart and everyone loves them."
Mr Natale said it's important not to go crazy with accessories as the home still needs to look presentable, however you want to ensure potential buyers experience a warm, homely feeling.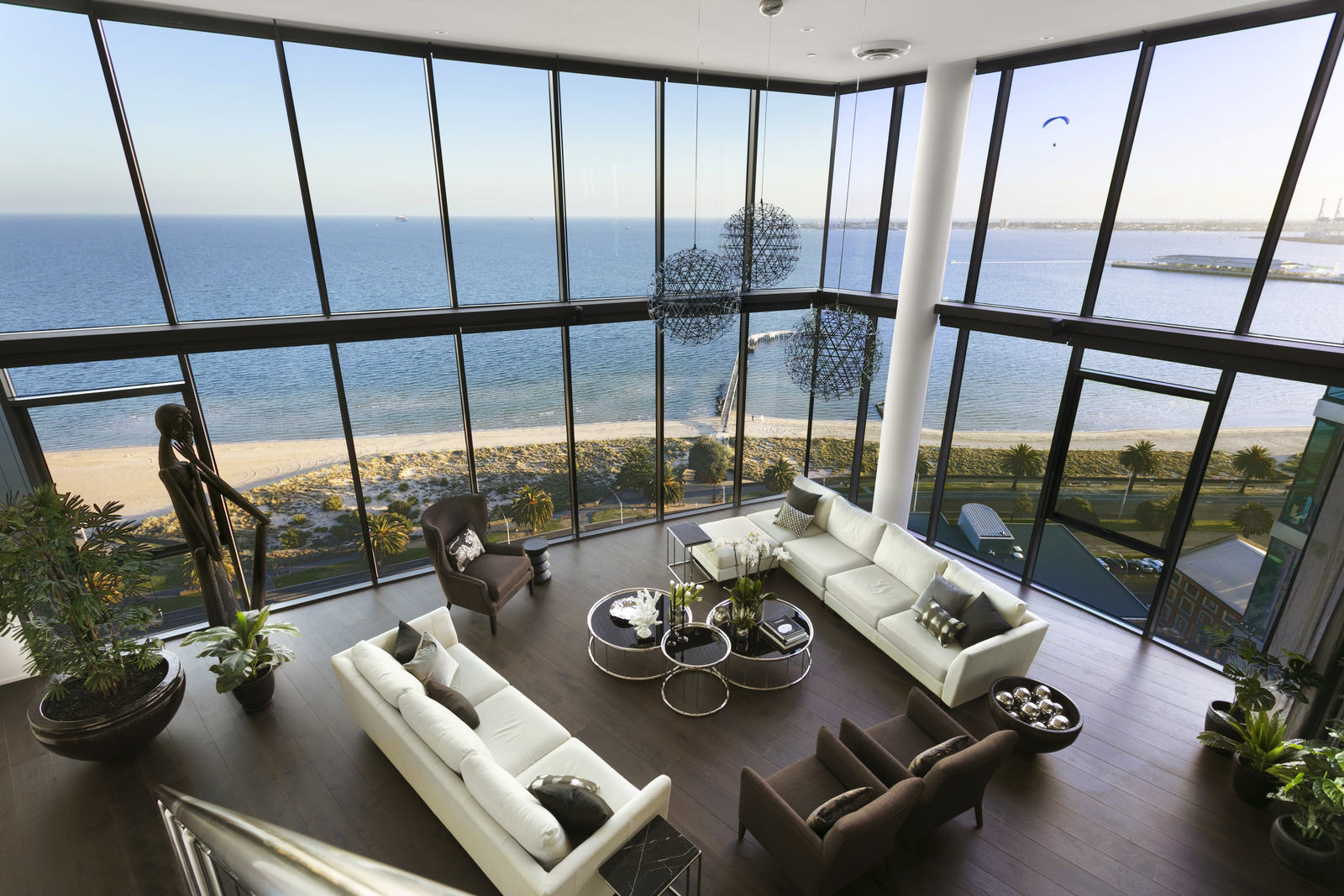 The Penthouse/85 Rouse Street, Port Melbourne for sale by Gerald Betts of RT Edgar, as seen on Luxury List
Troy Dowker of Ray White recently put a block of four units on the market, with three tenants occupying the units and the fourth unoccupied.
"The vendor invested money to put a furniture package in the fourth unoccupied unit," Mr Dowker told WILLIAMS MEDIA.
"When prospective buyers went through all the units they could see the big difference between an ordinarily furnished apartment, and a professionally styled one."
Mr Dowker also offered three tips, from the perspective of a real estate agent.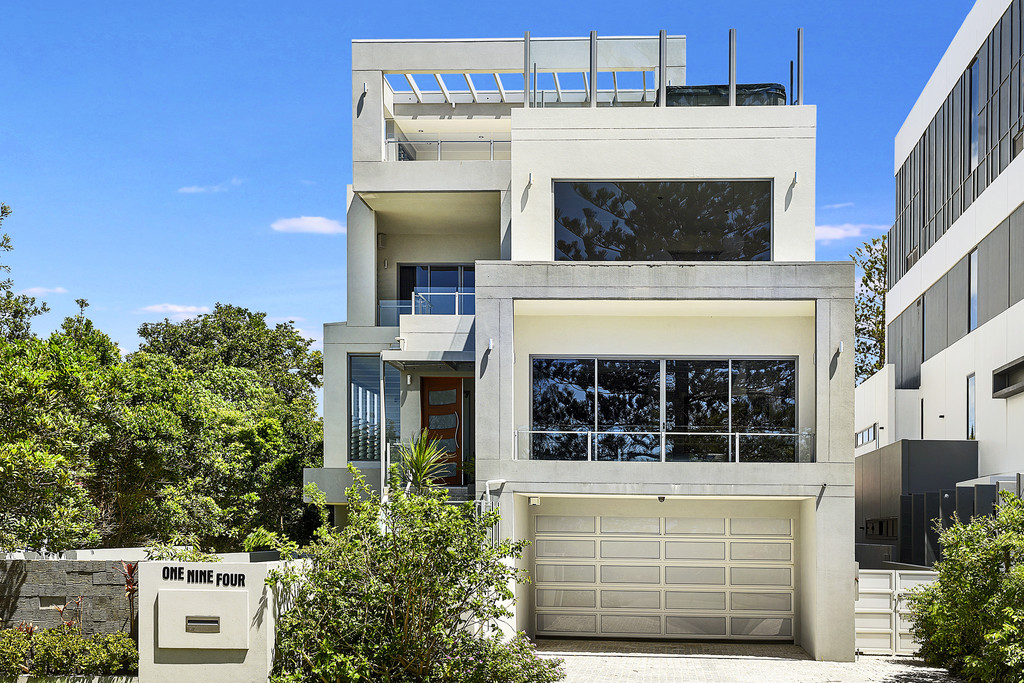 194 Pacific Parade, Bilinga for sale by Troy Dowker of Ray White, as seen on Luxury List
1. Declutter and get a stylist in
First impressions are the most important, and a minimalist approach enhances spaces.
"I normally recommend a few stylists who can go in and consult with the owner or give them advice on a no obligation basis.
"They will look out for how the bed is set up, lounge and dining settings, and how libraries and book cabinets are displayed."
2. Freshening the home
Mr Dowker always finds out when the home was last painted internally and externally, as a fresh feel will enhance the home.
Related reading: Lavender is the hottest colour trend of 2018
"I also suggest changing rusty old light fittings, replacing old fans, and looking out for corrosion on beach front properties.
"The aim is to eliminate a buyer trying to open a door for excuses as a negotiation tool."
3. Landscaping
All external areas should be kept trimmed and tidy.
"If the grass isn't looking its best, use fertiliser," said Mr Dowker.
"You want everything looking pretty lush."
Source: The Real Estate Conversation 22nd August 2018 https://www.therealestateconversation.com.au/2018/08/22/small-home-alterations-big-price-returns/1534897948