Generation Y is expected to reshape the residential property market over the coming decades, with demand for bigger apartments and townhouses expected, according to a report by BIS Oxford Economics.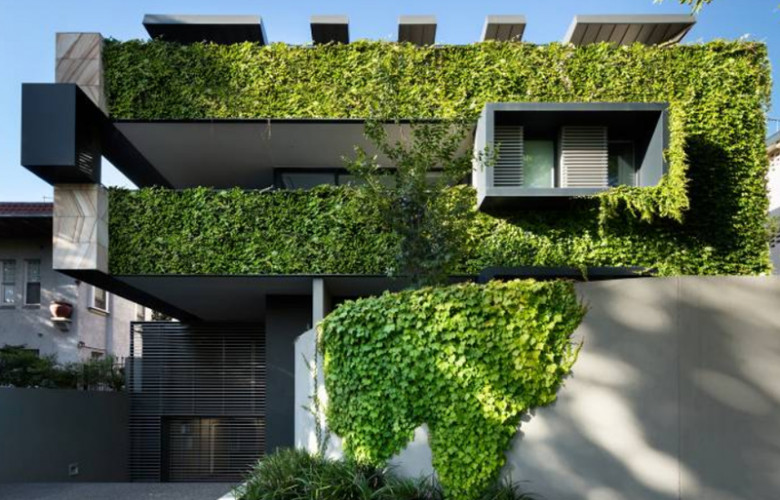 Millennials will steer away from the shoebox apartments of their twenties in favor of more family-friendly dwellings – but unlike their parents' generation, it won't come in the form of a house in the 'burbs with a white picket fence.
As Generation Y (those currently aged between 20-34 years old) begin to move into the next stage of their life, they will accordingly drive a shift in the type of demand for dwellings.
This is all according to leading industry analyst and economic forecaster, BIS Oxford Economics, who have released a report examining trends revealed by a detailed analysis of Census data from the past 25 years.
The Emerging Trends in Residential Market Demand report says an overall increase in the propensity to be living in higher density dwellings across all age groups will continue to drive solid demand for units and apartments over the next decade.
The report has crunched the numbers and found that over the past 15 years, there has been rapid population growth among 20- to 34-year-olds, driven by a combination of the movement of Generation Y into this age group, as well as strong net overseas migration inflows, which have been concentrated in this age group.
As a result, this has accounted for the boom in apartment construction over the last decade by supplying a steady stream of new tenants into the market.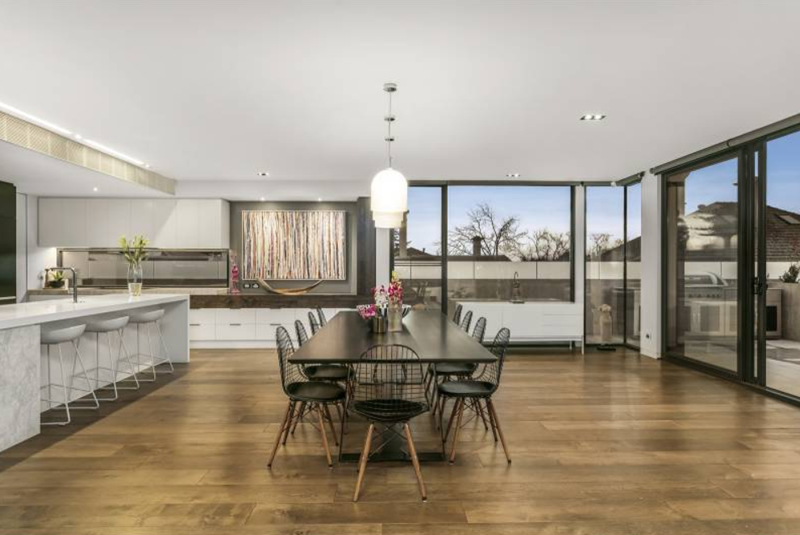 Bigger apartments, like the one pictured, will be popular among millennials as they move into the family-forming stage of life.  Above apartment for sale through Justine Harris and Mark Wridgway of RT Edgar Toorak, as featured on Thehomepage.com.au
However, over the next decade, this surge in 20-to 34-year olds will translate to an acceleration in household growth of those in their late 30s and early 40s," said Senior Manager, Residential Property at BIS Oxford Economics, Mr Angie Zigomanis.
"By this stage, Generation Y will be increasingly coupling up and moving into the family-forming stage of life, and many will be looking to purchase a dwelling, most likely larger dwellings such as detached houses or townhouses, or family-friendly apartments," said Mr Zigomanis.
Bigger apartments, detached housing and townhouses to become the norm
While investor demand has seen apartment construction boom, especially in Sydney, Brisbane, and Melbourne, Mr Zigomanis says the small one- and two-bedroom apartments popular among millennials renting in their 20's will be "inadequate for their needs as owner-occupiers with an emerging family".
"Apartments that do meet this need will be in demand."
Mr Zigomanis predicts there to be increased demand for medium-density housing including townhouses, bigger apartments and villas with three-bedrooms – at least.
"This provides an opportunity for developers in all capital cities to meet this demand. The boom in multi-unit dwelling construction has up until now been investment-driven, with design being geared toward Generation Y renters living as singles, couples without children, and in share households," Mr Zigomanis said.
"To meet the potential growing number of Generation Y families in established areas, multi-unit dwellings will need to be designed to be more appropriate to family life, offering more space, both indoor and some outdoor, or located adjacent to public outdoor spaces," said Zigomanis.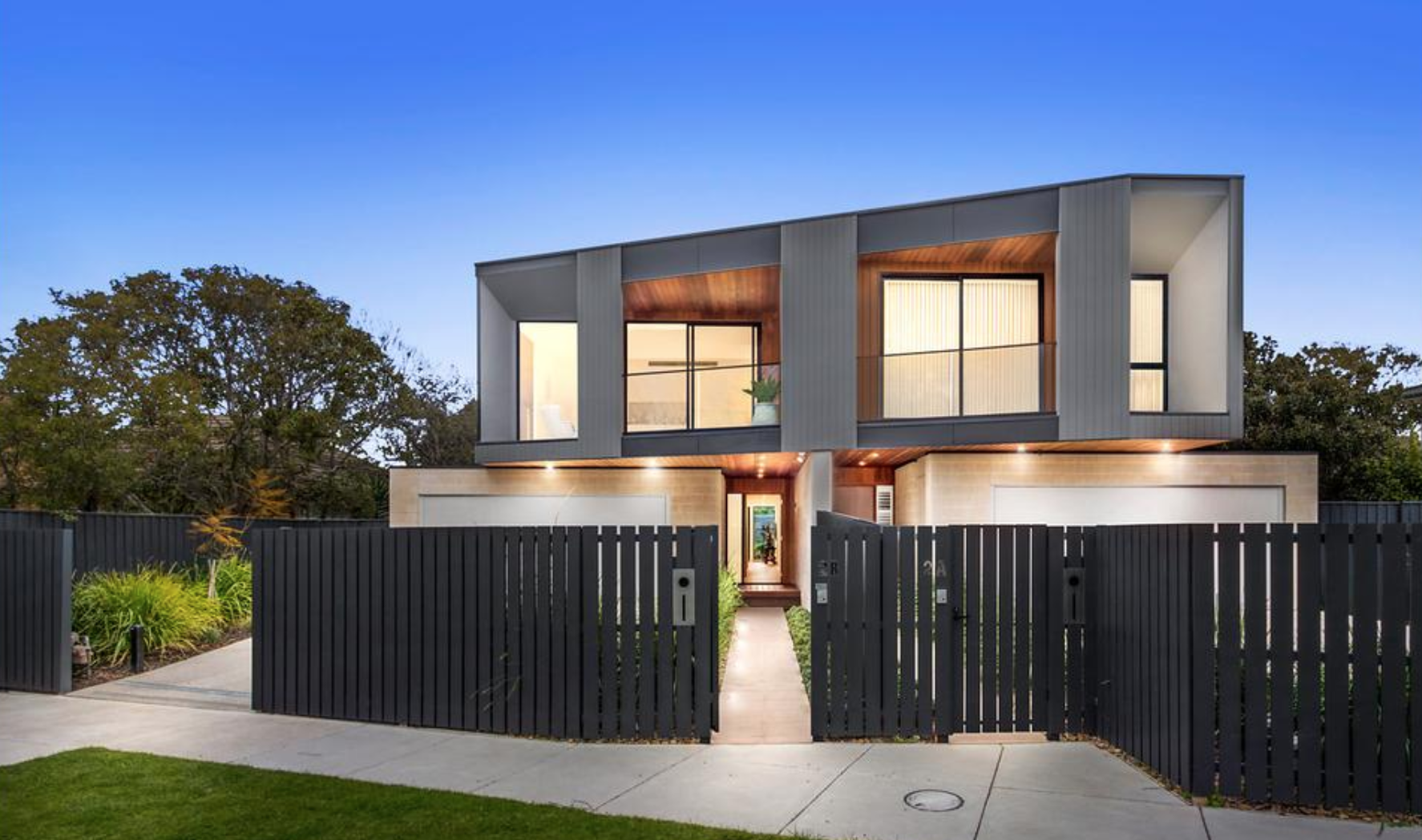 Millennials will drive demand upwards for terraces and townhouses. Above townhouse for sale through John Clarkson and Ross Walker of Buxton as seen on Thehomepage.com.au
"In particular, new apartment designs will need to change to provide more appropriate product for Generation Y families."
A "generation of renters"
The number of Australian renters eventually becoming homeowners has plummeted over the last 15 years -especially for Generation Y.
The latest Household, Income and Labour Dynamics in Australia (HILDA) survey found the overall proportion of people living in rental accommodation has increased by 23 per cent since 2001 to 31.3 per cent in 2016.
Melbourne Institute deputy director and report co-author Roger Wilkins told WILLIAMS MEDIA the findings from the survey highlights the plight of renters.
"Renters, particularly younger ones, are finding it increasingly harder to achieve home ownership," Wilkins said.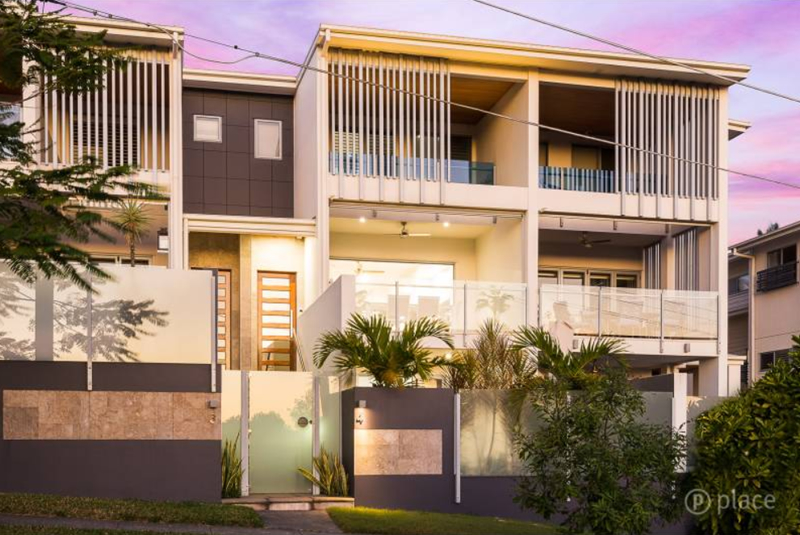 Millennials will drive demand upwards for terraces and townhouses. Above townhouse for sale through Simon Wheelans of Place Paddington, as seen on Thehomepage.com.au
ME Head of Home Loans, Patrick Nolan told WILLIAMS MEDIA the 'Great Australian Dream' of home ownership is out of reach for most millennials.
"Despite affordability pressures, the 'Great Australian Dream' of owning a home remains embedded in many Australians' mindsets.
"The unfortunate reality is house prices have more than doubled in the past 15 years through several supply and demand factors, but particularly due to high investor demand driven by generous tax breaks and low rates," Mr Nolan said.
"For those still striving to get their foot on the ladder, it's important to stay positive and to consider alternative strategies, like buying a unit instead of a house, joining forces with friends or family, or look to neighbouring suburbs where properties may be cheaper."
Source: The Economy 29th August  https://www.therealestateconversation.com.au/news/2018/08/29/how-gen-y-will-reshape-the-property-market/1535504084