The Australian Housing Income Gap Report shows thousands of Australians are under 'severe' housing stress.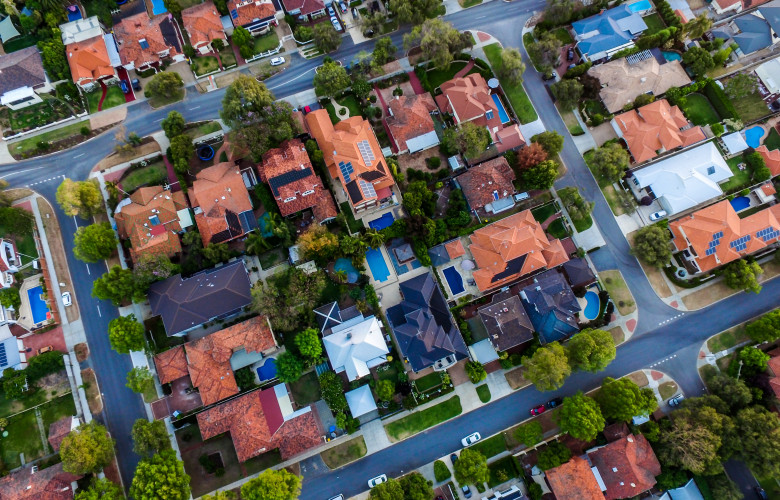 The Australian Housing Income Gap Report by Compass Housing (one of Australia's largest non-government social housing providers) has found that thousands of Australians are spending over 30 per cent of their weekly wage on rent, which classifies them as being under 'severe' housing stress.
The purpose of the report is to examine the extent to which the private rental market has become unaffordable, not just for low-income households, but for median income earners as well.
"Australia's housing affordability crisis has become impossible to ignore. Australian real estate is among the most expensive in the world. Home ownership levels among young people have collapsed," executive director of Compass Housing, Greg Budworth said.
Recent research by the Everybody's Home campaign shows it is now generally accepted that home ownership is beyond the reach of average income earners and a significant proportion of the population has all but given up on the "Australian Dream".
Rapidly inflating house prices have driven an increase in the proportion of Australian households renting their homes — up from 27 per cent in 2006 to 31 per cent in 2016.
Tim Reardon, principal economist at the Housing Industry Association said he has seen other data showing the same results.
Related reading: Negative gearing supports renters and housing affordability
"Home ownership has becoming increasingly difficult over the past two decades. Every metric you look at will support that," said Mr Reardon.
"Affordability in Sydney is beyond reach of the average income earner."
Malcolm Gunning, President of the Real Estate Institute of Australia says the real issue is the cost of living has gone up for everything except rent, and there has been no wages growth.
"This is where the hardship is coming through," Mr Gunning told WILLIAMS MEDIA.
"Rents haven't risen, in fact if anything they have come backwards."
Of particular concern is the proportion of those households who find themselves in housing stress.
"Around 35 per cent of Australian renters are in housing stress and, perhaps worst of all, over the next decade the country will face a shortfall of half a million social and affordable dwellings," said Mr Budworth.
"To date, the majority of the debate about housing affordability has focused on the plight of two groups: aspiring first home buyers who have been priced out of capital city markets, and, low income households unable to find appropriate and affordable rentals in the private rental market.
"Amidst the noise about the challenges facing first home buyers and low income households, what is often missed is the way in which rental stress has crept its way up the socioeconomic ladder.
"Today, even average income earners can struggle to find affordable rental properties," Mr Budworth continued.
"The findings raise serious questions about the long term sustainability of our housing system."
Related reading: Victoria home to most affordable suburbs in nation, says report
Mr Reardon said what is occurring now is the opposite of what has happened over the past 20 years.
"For the first time since 2002 the number of homes coming onto the market is meeting expectations.
"It's the closest we have been to equilibrium in the market this century.
"We can see this with 215,000 building approvals in Australia in the past 12 months."
Mr Reardon said it is one of the strongest outcomes we have had on record.
"We can see with house prices coming down that supply and demand is fairly close to equilibrium.
"We can also see that when we look at rental prices which is better indicator.
"This last quarter is the first time since 1994 that we have seen zero rental inflation," Mr Reardon continued.
"That means supply of rental accommodation is higher, relative to demand, at any time since 1994.
"If you increase the supply of new homes you will see affordability improve, which is now occurring.
Mr Reardon said if the market is able to respond to rise of demand and we see the volumes of new buildings like we have over last few years, affordability will ease over coming decades.
Mr Gunning said part of the solution is decentralising jobs.
"The NBN for example is helping people to be able to work outside of the city which is much more affordable," said Mr Gunning.
"There is a divide between the big three cities, the rest of Australia, and regional Australia.
"There has to be a concious effort by governments to create jobs outside of the big hubs."
Source: The Real Estate Conversation September 11 2018  https://www.therealestateconversation.com.au/2018/09/11/australians-should-be-earning-six-figures-avoid-being-under-housing-stress-says-report
This article provides general information which is current as at the time of production. The information contained in this communication does not constitute advice and should not be relied upon as such as it does not take into account your personal circumstances or needs. Professional advice should be sought prior to any action being taken in reliance on any of the information.