Have you taken a close look at the home decor in real estate listings these days? Have you noticed a growing similarity between the presentation of private listings and display homes?
Private sellers are learning from the property developer playbook; they invest in the presentation of their properties to gain a greater return. Not only does it make the property more appealing on inspection, but well-presented photos also get more feet through the door. The easiest way to achieve this is through styling.
Property styling is a presentation service that includes the design, hire and installation of a complete furniture and accessory package. A complete service will transform an entirely vacant home, while a partial service can accommodate a selection of your existing furniture.
For most homeowners, recommendations to invest in property styling first come from the real estate agent. A trusted agent will provide their opinion on the value that styling can add. It has become so commonplace, particularly in Sydney and Melbourne, that without it you are starting on the back foot. While your agent will recommend their trusted stylists, Emma Tobin, director and lead stylist at The Urbane Property Stylist, also suggests seeking one of your own for comparison, as stylists are easily found with a quick internet search.
A stylist will take photographs and measurements, as well as evaluating access to and the style of the property. These are all required to finalise a quote and design an installation. Once you've accepted a quote, your part is done. The rest can be left in the hands of the property stylist and real estate agent.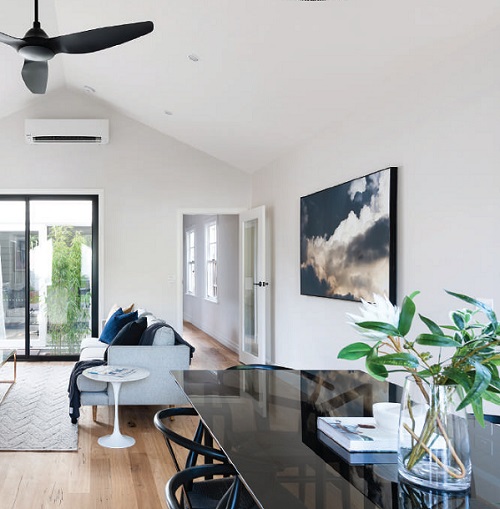 STEP ONE: UNLESS YOU'RE CREATIVE, DON'T GO DIY
Unless you have an eye for design and you really know what you're doing, it pays to invest in a professional stylist to maximise the impact. Property styling is something that's difficult to attempt on your own, particularly if you don't have a creative flair.
"I always recommend seeking at least two quotes. This is easy as most stylists will happily provide an indicative quote from photos and a floor plan," says Emma Tobin, director and lead stylist at The Urbane Property Stylist.
Aside from Google, asking around is one of the simplest ways to find good property stylists, and Tobin points out that many stylists are willing to do an initial consult for free.
TOP TIP
While property styling is generally recommended, there are cases where it may not be the best idea. "An agent will have good reason if they recommend against it – such as the property has low value, the existing scheme is adequate, or the property is expected to be listed for an extended time. Ensure you discuss the merits of property styling with your agent prior to listing," says Tobin.
STEP TWO: REQUEST REFERENCES
With more and more property stylists entering the industry as the service increases in popularity, it can be hard to choose the right stylist for you.
Your main tool for finding a good stylist is your mouth – you have to ask questions. Ask them why you should choose them. Request to see their qualifications and style portfolio, and customer testimonials. Ask them what they would do with your property
Don't be afraid to talk about money either – inquire about the hire period, and what rates they would charge in the event of an extension.
TOP TIP
Property stylists often use their personal inventory in the styling process. However, in some cases, they will be happy to incorporate what you've currently got in your home. And of course, Tobin points out, the best stylists will canvass for additional items that will contribute to your agreed-upon vision for how the property is to be styled. If you've found a stylist who's willing to go the extra mile, you likely have a keeper!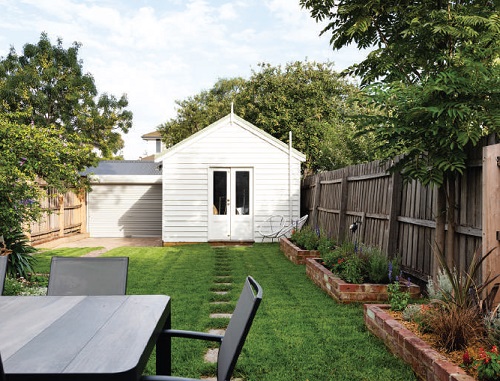 STEP THREE: GET VALUE FOR YOUR MONEY
Tobin emphasises that the aim of property styling is to achieve a higher sale price.
"Clearly, any gain achieved is less the cost of styling; therefore, a balance between cost and the expected value must be considered," she says.
Size, location and accessibility are all crucial in determining the cost of property styling,
"However, a good rule of thumb is that property styling should cost between 0.3% and 0.6% of your expected sale price, whilst the value added should typically be between 1% and 5%," Tobin says. "It comes as no surprise when I see a well-presented $1m home fetching an extra $50,000 at auction."
TOP TIP
It is important to ensure that the property styling service you choose is within your financial means. The stylist's vision may be amazing, but if it puts you in the red, it's not worth what you've spent. Return on investment is, after all, the main goal, and you want to remain in a position where you can recoup your expenses and more as a result of the styling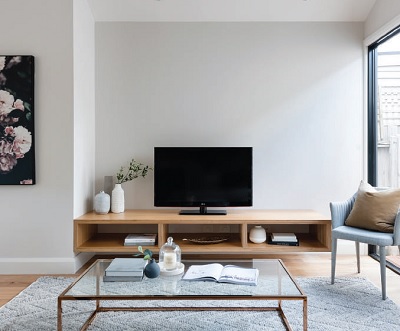 STEP FOUR: AIM FOR MINIMALISM
In the process of viewing a property, prospective buyers want to see how much space they have to work with, not necessarily how much stuff can be showcased. Thus, good styling is often about minimalism – creating just enough aesthetic to get the imagination going.
"Less is more. A cluttered and crowded room is a small room, and buyers are seeking space. The cheapest way to increase the size of your property is through decluttering," Tobin explains. "Every piece of furniture and accessory must have a purpose. Accessories should be limited such that, when a room is viewed, each accessory receives focus and appreciation."
TOP TIP
"The simplest way to declutter is to completely vacate a property. An empty property allows a complete re-evaluation of how spaces in the home are best utilised," says Tobin. "Property styling repurposes rooms to suit the modern lifestyle of the target market. It also enhances spaciousness and flow throughout the home." This could be difficult if you're not planning to move out any time soon, but you could achieve a similar effect by doing some spring cleaning.
STEP FIVE: GO NEUTRAL
By having your property styled, you want to get others' attention rather than your own. Thus, you need to keep buyers' interests in mind – and the best way to cater to a wide audience is to create neutral appeal.
"When a buyer enters your property, you want to help them imagine their future life in this home. This is difficult if they feel they are walking into someone else's home," Tobin points out.
"Modern, neutral styling adorns the latest magazine covers. Showcasing this style supports the impression that your property will provide the vast majority of buyers with the lifestyle they are seeking."
TOP TIP
A good mindset to have before you have a property styled is to remember that it's not about you. "Depersonalise by removing personal photos and belongings," Tobin advises. You certainly won't miss them for a while – the installation of a property stylist's layout typically only takes a few hours, and it's not permanent, so you can repersonalise afterwards – though it's probably better not to if you're already eager to sell!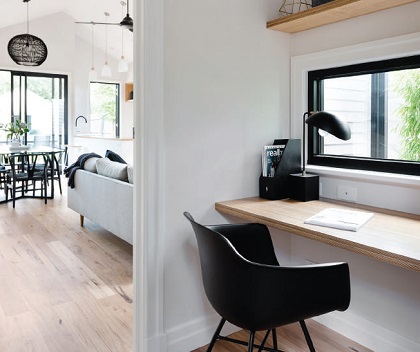 STEP SIX: BE CONSISTENT WITH COLOUR
Whether it's clothes, art or property, style is created with the big picture in mind. And a big contributor to bringing the big picture to life is through the right use of colour.
"Using a consistent colour palette throughout a property ensures each room seamlessly marries and promotes a sense of order and tranquillity," Tobin says.
"Carpets, tiling, fixtures and fittings are all taken into consideration. The colour palette of the styling installation must complement all of these features."
It doesn't have to be limited to paint colour – even the artwork and accessories used can contribute to the colour flow of the room.
TOP TIP
In the art of styling a home, each design element must have a purpose. "Consider how each piece works together, and imagine them as a story that will unfold throughout your home," Tobin explains. That means thinking carefully and critically about how you want the entire property to come across. Even the couch cushions you use will be important – they should enhance and not detract from the overall effect you want to create.
STEP SEVEN: BRING IT TO LIFE WITH GREENERY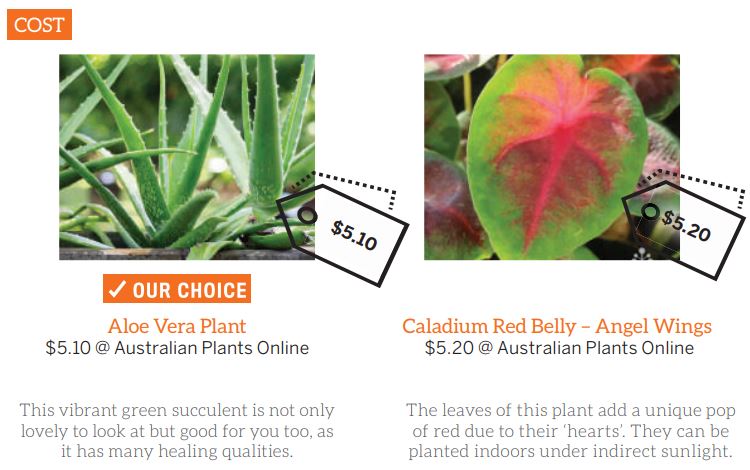 A potential issue when styling a property to achieve a neutral look is that it can wind up feeling too impersonal. But that's nothing a little plant life won't spice up.
"If ever a space feels sterile or harsh, a green touch is the solution. An outlook to greenery introduces life – I find it incredible how often this is overlooked," Tobin says.
"Tiled balconies, timber decking, internal courtyards – all of these appear lifeless if left free of plants. A potted leafy tree or two softens and adds interest to an area; they will also instantly enhance your interior if they are placed within view."
TOP TIP
Low-maintenance plants, such as cacti and succulents, are great for indoors, as they add a burst of colour without being difficult to take care of or taking up too much space.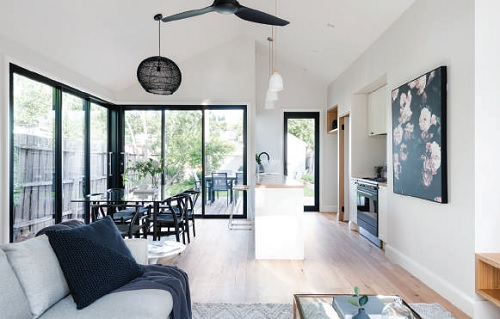 STEP EIGHT: CREATE FLOW IN A SMALL ROOM
If your property is small, the right styling can bring out the best in the space.
"Styling with the correct proportions and placement maintains a natural fl ow through a property. A good rule of thumb is to size dining and lounge settings to match the number of occupants expected, given the bedrooms available," Tobin says.
"Small spaces can always be improved with compact furniture. A good tip for a tight dining space is to select dining chairs that can be tucked neatly under the dining table. By creating fl ow around the main piece of furniture in a tight space, it will feel a lot more spacious."
TOP TIP
This brings us back to the importance of clearing out, because "nothing draws a buyer's attention to a small, diffi cult-to-use space like oversized furniture," says Tobin. This is also why stylists have to be quite thorough when looking over the space during the consultation – they need to take the floor plan and layout of the property into consideration as they put together a look.
CASE STUDY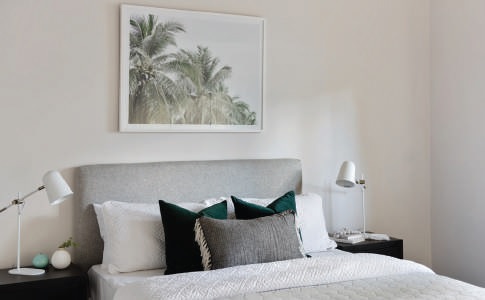 Emma Tobin delivered a 1,000% ROI on a three-bedroom house project through smart styling and by maximising what was already there.
When The Urbane Property Stylist's Emma Tobin was called upon to work on a newly renovated three-bedroom house in Northcote, Melbourne, what she saw was potential.
"The owners had kept the frontage intact, retaining several bedrooms and a bathroom that were within the original footprint of the home. These rooms feature the original ornate ceilings, a fireplace and the typical layout this style of home provides," she says.
"An ensuite was added to the front bedroom, creating a fully functioning master bedroom. The shared bathroom was gutted and rebuilt with all modern features to suit the new chic style of the home."
The property was extended in the back, with raked ceilings, a shaker-style kitchen, a walk-in pantry and custom cabinetry emphasising the new contemporary vibe of the property. Tobin took these elements as inspiration for her installation.
"The property was completely vacant prior to styling, providing full potential. We chose a dark, modern dining setting to complement the black pendant feature light, and selected bar stools that tied in with the white and timber kitchen cabinetry," Tobin says.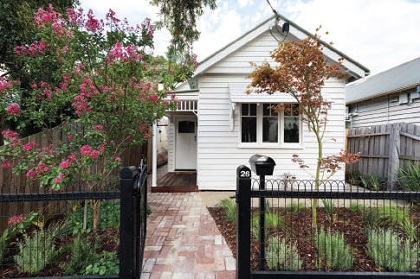 She continued in this direction when styling the bedrooms, in order to create fl ow through the house.
"We selected contemporary occasional furniture, lighting and linen – the light coloured bed settings contrasted well against the dark grey carpets. We also went with timber-framed art to continue the timber accenting featured throughout the kitchen and bathroom."
The back of the house was panelled in floor-to-ceiling glass, which provided incredible views of the greenery in the garden and naturally helped to add life to the rest of the house.
After Tobin worked her magic, the owners were able to sell the house for $1.6m – a figure that was higher than expected and more than twice the original purchase price of $527,000.
Tobin estimates that styling the property added at least $30,000 to its value. This was a significant return on investment considering the entire styling process only cost the owners $3,700 – including design, installation and a five-week hire of the furniture, artwork and other accessories.