That's the opinion of a group of industry leaders who will assemble at the DesignBUILD 2018 exhibition to discuss the opportunities for prefabricated construction in Australia.
Offsite, or prefabricated construction is both more affordable and sustainable than traditional building methods, according to industry leaders including Powerhouse Homes' founder and CEO, Waco Tao.
Set to appear on the panel at the DesignBUILD 2018 exhibition, Tao's company prides itself on delivering homes that are both sustainable and affordable.
Rating high on criteria for sustainability, prefabricated homes like those built by PowerHouse are well insulated, both thermally and acoustically. Unlike the elements of a traditionally built house which predominantly use timber, the modules and panels used are steel framed, ensuring maximum operational efficiency. They're also thermally protected, so the structure remains cool in summer and warm in winter – lowering your energy bill.
"At the moment, the traditional building system in Australia does not reflect the true needs of home buyers, nor does it respond to the environment we live in," Tao says.
"Because the current status of the Australian housing market is failing to keep up with the ever-increasing demand for housing, damage is being done to both the pocket and to the environment.
The townhouse that will be constructed at the DesignBUILD expo. Video: Powerhouse Homes
"Australia has some of the highest per capita carbon emissions in the world and inefficient residential construction is a huge problem here," he says.
Not only are the modules and panels fully functional in both acoustics and thermal performance, a prefabricated house is also 100 per cent recyclable and reuseable.
Offsite construction has many environmental benefits, according to the CEO of peak industry body prefabAUS, Warren McGregor, who is the session facilitator for the DesignBUILD panel.
"Prefabrication minimises completion times, provides more certainty for the client and is good for the environment, with less waste, less intensive onsite construction and a safer, quieter and less harmful overall work site," McGregor says.
Benefits of prefabricated construction
The biggest point of difference from this innovation is that it is completely customisable. There are an array of options offered in terms of styles, colours and finishes for prefabricated homes. Potential buyers can look through a range of compartment options and finishes for any room of the house.
Another point of difference is speed. A prefrabricated house can be built in as fast as ten weeks as opposed to twelve months or more for a typical construction.
By being built in a controlled environment, there are far fewer possibilities for delays due to weather conditions that traditionally built houses would encounter, almost guaranteeing on-time delivery.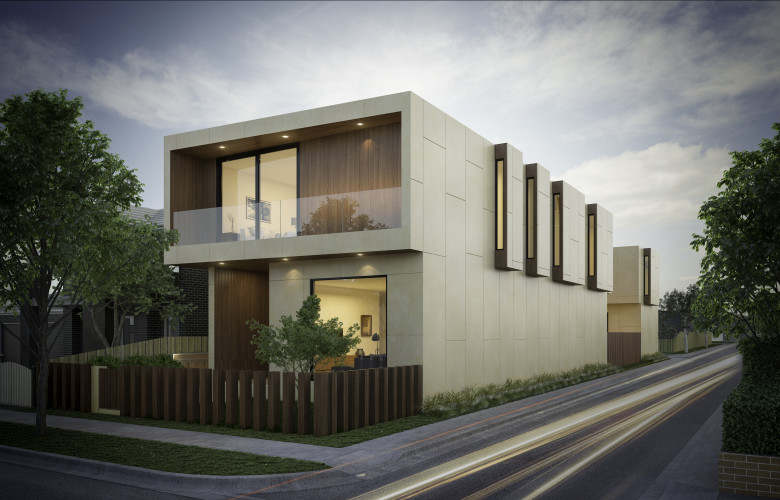 A render of the townhouse to be constructed at the DesignBUILD expo. Image: Powerhouse Homes
"By adopting automotive industry-style prefabrication and supply chain management methodologies, prefab construction can reduce overall building costs by as much as 20 per cent. We can achieve this while limiting onsite construction and radically increasing delivery speed, to just 10 weeks from order to turnkey delivery," says Tao.
Prefabricated construction also reduces the casualty rate on building sites, while minimising material wastage, keeping the site clean and worker-friendly.
But perhaps the most exciting benefit is the sheer sustainability prefabrication offers. A prefabricated house can be completely recycled from one owner to the next, whether that's the entire house or specific compartments (rooms).
How it can help housing affordability
Along with carbon emissions, affordability is another huge problem Australia's current housing system is plagued by.
"We see great efficiences to be gained around affordability as prefabrication take up increases the volume of construction activity delivered this way," McGregor says.
"In concert with other measures, a wider use of prefabrication could place home ownership, or more affordable rentals, in reach of more Australians. Currently, fewer than five per cent of Australian residences include some degree of factory-built elements. Compare that to Norway where its closer to 80 per cent and you can see how, on a scale, this could be a game changer," he says.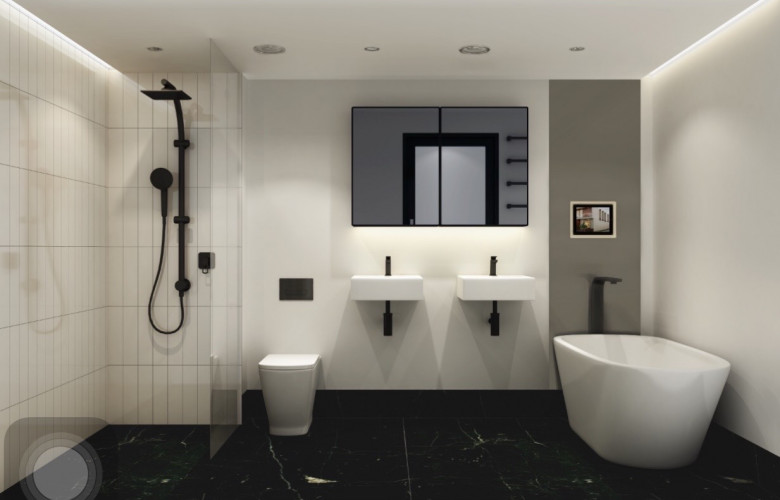 A render of the townhouse to be constructed at the DesignBUILD expo. Image: Powerhouse Homes
One of the most fundamental problem areas of the housing crisis is the significant mismatch between the housing lifecycle and the family lifecycle. As the needs of a family change, conventional houses are wholly or partially demolished, wasting money and resources.
Traditional housing is very costly and takes longer to complete. In supply chain terms, the longer the chain, the less visibility, making it harder to manage. However, prefabricated housing is able to shorten the supply chain. This mass production with a twist of customisation will make huge improvements in housing supply. The faster and more houses that are built will significantly drive down the cost of housing.
DesignBUILD's upcoming projects
At DesignBUILD, PowerHouse Homes will put its beliefs to the test by installing a full-scale prefabricated double-storey townhouse at the expo.
Made from four steel-framed modules and eight structurally insulated panels, this modern show home will feature two and a half bedrooms, two bathrooms and many other surprising features a traditional home build could only dream of.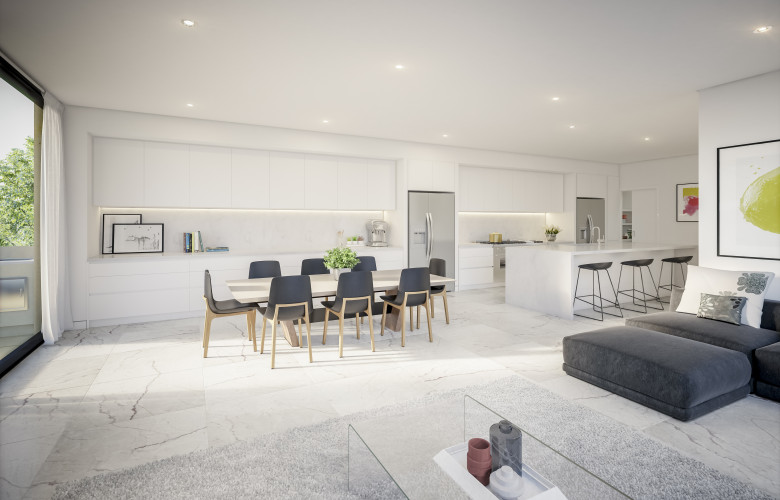 A render of the townhouse to be constructed at the DesignBUILD expo. Image: Powerhouse Homes
"Rome wasn't built in a day, but at DesignBUILD, PowerHouse will be, quite literally," Tao says.
Source: https://www.therealestateconversation.com.au/2018/04/26/prefabricated-construction-could-be-the-answer-australias-housing-affordability-crisis
This article provides general information which is current as at the time of production. The information contained in this communication does not constitute advice and should not be relied upon as such as it does not take into account your personal circumstances or needs. Professional advice should be sought prior to any action being taken in reliance on any of the information.