If you can't take any more millennial pink, you're in luck. Pantone has named lavender as the hottest colour trend for interior design in 2018.
Millennial pink enjoyed it's moment (and by moment, I mean a whole year – or two), but it seems lavender is set to be the hot new colour trend for interior design this year.
Named Pantone's colour of the year, you can expect to see this colour flooded across home decor magazines and designs as everyone starts to embrace shades of mauve, plum tones and lilacs in everything from wall paint through to bathroom tiles and furniture.
The whimsical shade, described by Pantone as a "dramatically provocative and thoughtful shade" is an apparent nod to the feminist movement, as Leatrice Eiseman, executive director of Pantone, said.
"We are living in a time that requires inventiveness and imagination. It is this kind of creative inspiration that is indigenous to PANTONE 18-3838 Ultra Violet, a blue-based purple that takes our awareness and potential to a higher level.
"From exploring new technologies and the greater galaxy, to artistic expression and spiritual reflection, intuitive Ultra Violet lights the way to what is yet to come," she said in a statement earlier this year.
Ms Eisemean said the colour can "transform a room into one of extraordinary expression".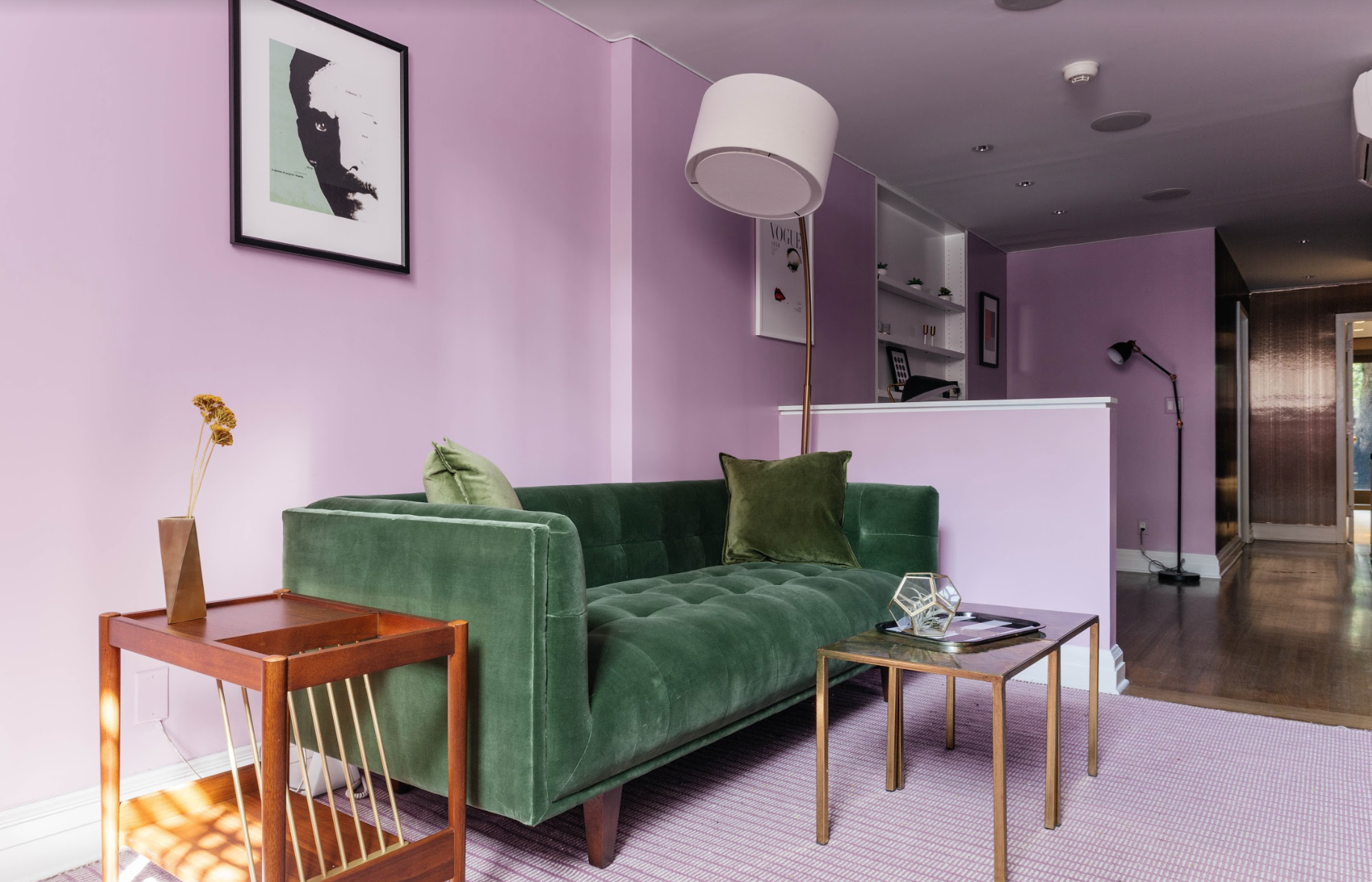 Supplied: onefinestay
If, like us, you're keen to embrace this trend, experts say the best way is to incorporate the trend into your interiors – like velvet cushions, decorative vases or a feature wall.
"Ultra Violet can transform a room into one of extraordinary self-expression, or conversely the colour's polish can tone down a room with subdued, modern pairings. Adding spice and brightness, Ultra Violet calls attention to a tufted couch, piece of art, or accent wall. As a color that can take you in so many directions, Ultra Violet makes a statement in any space, whether it's one of tradition and elegance or unexpected boldness.
In hospitality, we are seeing purples like Ultra Violet take center stage in interior spaces as large and small hotels harness color and design to entice travelers and stay relevant," the statement from Pantone said.
This is a trend we can definitely get behind.
Source: https://www.therealestateconversation.com.au/news/2018/05/21/lavender-the-hottest-colour-trend-2018/1526863473
This article provides general information which is current as at the time of production. The information contained in this communication does not constitute advice and should not be relied upon as such as it does not take into account your personal circumstances or needs. Professional advice should be sought prior to any action being taken in reliance on any of the information.