Off-the-plan doesn't need to mean cookie-cutter. Here are a few fun ways you can personalise an off-the-plan home.
While I'm sure we'd all love to live in an architecturally designed masterpiece reminiscent of something you'd see on Grand Designs, the truth is that most people who decide to build new will use a volume builder.
Volume builders come with many advantages. They're cheaper, and can ease the process of managing a new build, from securing the land and building permits to overseeing construction.
The downside? They usually use roughly the same plan to construct hundreds of homes every year, which means you're probably not going to end up with a one-off masterpiece.
Here are a few ways you can personalise an off-the-plan home to make it entirely your own.
Light fixtures
Adding your own light fixtures is one of the simplest ways to personalise your home. While most standard plans use basic down-lights, you can request to use your own light fixtures, such as pendant lights or even chandeliers. The difference between harsh fluorescent downlights, and the soft, warm light from pendants makes a huge difference to the overall look and feel of the home, so it's certainly something to consider. Any changes must be specified in the electrical plan for the home.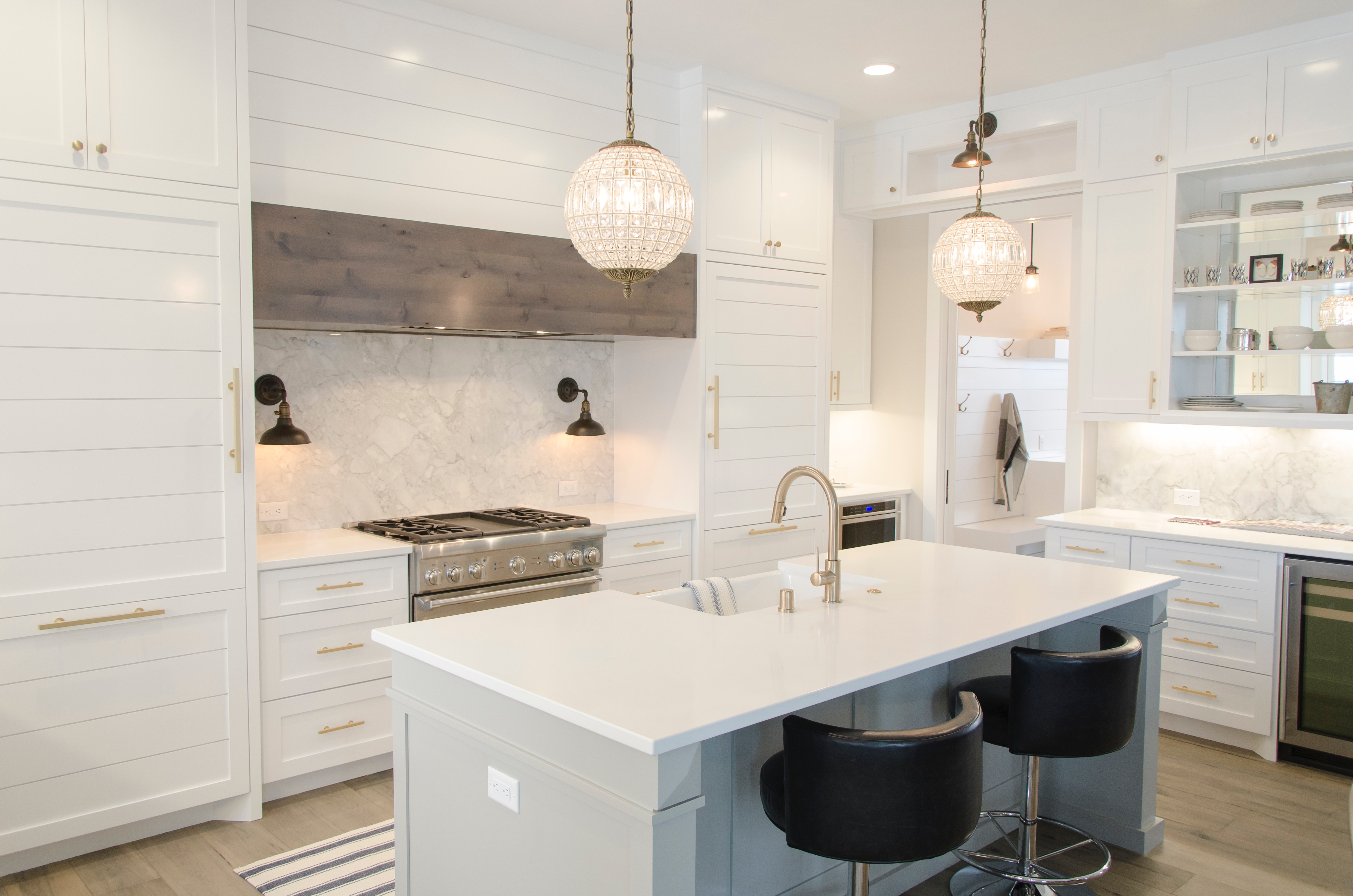 Photo by Aaron Huber on Unsplash
Splashbacks
Kitchen splashbacks are probably the easiest element of a house plan to customise, and makes a huge difference to the style of the kitchen. Whether you want glass splashbacks or colourful tile, you aren't limited by choice.
Altered floor plan
It is actually possible to slightly alter the layout of the floor plan in a volume build. If the bedrooms aren't where you'd like them to be, or the bathroom is at the wrong end of the house, these changes can be altered.
Rooms can also be widened or extended, and open-plan living spaces enclosed with sliding doors.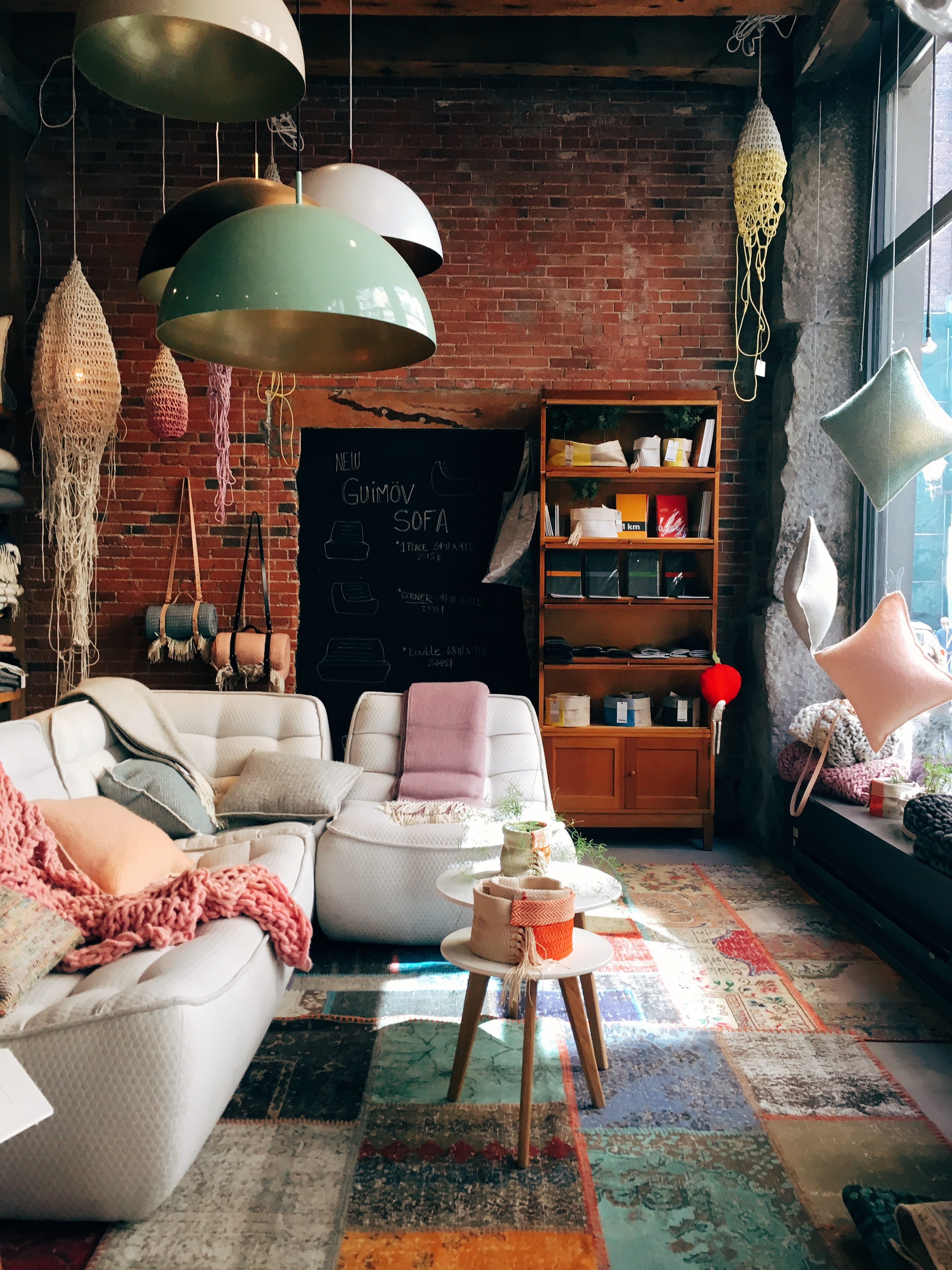 Photo by Stephen di Donato on Unsplash
Island bench
Kitchen island benches are pretty popular among homeowners, so it's no wonder it's a commonly requested addition.
Island benches give you an extra meals area for family time and it also helps the resale value of your home, as it's a feature most buyers will expect.
Walk-in wardrobe
Most off-the-plan houses specify a standard built-in wardrobe, however, this can be converted into a larger walk-in wardrobe if desired.
Walk-in-pantry
While most plans don't include them, walk-in-pantries are very popular and are something you can request to be included in the design of your home.
Skylights
If like mine, your house is positioned badly on the block and doesn't allow much natural light in, you can request skylights to be installed. Depending on the size you're after, these will set you back $500 upwards.
Higher ceilings
The standard ceiling height in new homes is around 2.44m, but this can be extended to give the feeling of a bigger room – in accordance with building codes.
Source: https://www.therealestateconversation.com.au/news/2018/05/29/how-personalise-the-plan-home/1527554514
This article provides general information which is current as at the time of production. The information contained in this communication does not constitute advice and should not be relied upon as such as it does not take into account your personal circumstances or needs. Professional advice should be sought prior to any action being taken in reliance on any of the information.